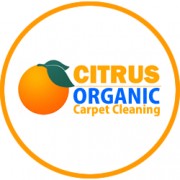 Citrus Organic Carpet Cleaning has announced the opening of their new office, which will be located at 28645 Farrier Dr Valencia, CA 91354.
Valencia, California, May 1, 2015 (Newswire.com) - ​Citrus Organic Carpet Cleaning comes after 20 years in business that has seen this carpet cleaning company grow by leaps and bounds. Citrus Organic Carpet Cleaning cleans commercial and residential upholstery, rugs and carpets using an effective, environmental friendly organic solution, and high-tech equipment. The new office will be one of the many offices that Citrus Organic Carpet Cleaning will be opening to meet its increasing carpet cleaning demands, and an addition to the already existing offices/ stores.
The carpet cleaning process
In cleaning upholstery, carpets and rugs, Citrus Organic Carpet Cleaning sprays the surfaces to be cleaned with powerful jets of the cleaning agent. This spray penetrates deep into a surface's fibers and loosens dirt. The company's cleaning technicians then pass, over the surfaces, a rotary machine whose brush and bonnet further loosens dirt from the surfaces. A vacuum is then passed over the surfaces to suck all loose dirt, leaving the surfaces not only clean, but also fresh-smelling.
Why Citrus Organic Carpet Cleaning Valencia?
Absolute carpet cleaning
Carpets, upholstery, and indoor rugs trap all manner of dirt and allergens, and the fact that there is minimal air circulation indoors, makes the removal of this dirt and allergens almost impossible. Cleaning of these items/ surfaces should not only remove the visible dirt, but also remove invisible dirt/ organisms that thrive in the close-knit fibers, and avoid creating conditions that could fan/ accelerate the creation and maintenance of dirt/ organism on those items/ surfaces. Citrus Organic Carpet Cleaning Valencia uses an organic, citrus-based solution that eliminates the use of water on the surfaces to be cleaned and removes maximum dirt without harming the occupants of a premises or damaging surface fibers. The carpet and other surfaces are dried within 2 hours, and without the soap/ shampoo and moisture residual that other companies leave, there is minimal re-dirt of the cleaned services.
Affordable and transparent pricing
The cost of any service may not seem like a waste of money if and when the promised services are quoted correctly and delivered fast and efficiently. Unlike most carpet cleaning companies, Citrus Organic Carpet Cleaning provides potential customers an exact estimate (what the company calls exact-imate) of the required services, and does not charge a cent more after visiting the client's premises or cleaning the required surfaces/ items. Most companies issue one quote on the phone, but on arriving at the customer's premises and cleaning the required surfaces/ items, they increase the price. Citrus Organic Carpet Cleaning honors its pricing policy and promises to each customer.
Conclusion
Citrus Organic Carpet Cleaning has been growing in its carpet cleaning business for the last 20 years and is going to launch a new office at 28645 Farrier Dr, Valencia, CA 91354. The growth of this company, and the introduction of Valencia carpet cleaning office is highly attributed to its highly effective, organic cleaning solution, as well as its transparent pricing and fast services. For any inquiries or appointment booking, the company staffs can be reached on (661) 206-2113, or the online form on the company's website on www.citrusorganiccarpetcleaning.com.
Share: