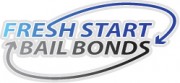 Servicing Southern California areas, Fresh Start Bail Bonds is the leading company offering no collateral bail bonds. This means, one can get his life or the life of his loved one back on track without losing his home, car or precious possessions.
California, February 4, 2015 (Newswire.com) - Getting a loved one out of jail can be difficult, especially with the bail bond process so confusing and challenging to keep up with. Many bail bond companies will require collateral in order to have the bail bond issued, a process that can take time and resources that one might not have. Fortunately, however, Fresh Start Bail Bonds can help those who want to get their loved ones out of jail without having to worry about the collateral process! This Bail Bonds company is the number one provider of no collateral bail bonds in Southern California. With these bondsmen, any person will be able to keep his home, car, and everything that he needs to get his life back on track, all while still getting bail bond.
The company is able to make the process easy and understandable by teaming up with an indemnitor before they post bail. They will walk any individual through the process by helping them file the comprehensive agreement form with all of the necessary information, such as the specific charge, the bail amount, the court date, and the location. They also make sure to ask all of the important information necessary for the indemnitor to get the bond as quickly as possible. All that the client has to bring is information on his current employment, address, phone number, and a few other details, and Fresh Start Bail Bonds will be sure to handle the rest easily and efficiently.
It will be the responsibility of the person to sign the bail bond with the right amount, and a professional team will make sure that he gets everything he will need every step of the way. Before the client knows it, he will have the bond he needs to get out of jail as soon as he wants it. With the company, one can also expect to work with a variety of easy to use payment options. They can take credit cards and have numerous financing options available upon approval. Be sure to ask them about how they can help pay for the bail bond, without having to worry about any collateral being taken away.
The bail bond company provides a variety of other services as well. It can partner with anyone to make sure that they understand how the legal system works. Fresh Start will be sure to answer any questions that clients may have, and remind them of their hearings and what will be required of them. The company can keep clients up to date on the payment process and make sure that they have the financing they need to get a Fresh Start with the company. Call them today and get one's life back on track!
Share: